So many good blessings and gifts! First of all, a BIG-big-big thank you to Rachel over at
The Singing Sparrow
for designing my blog! I LOVE it and couldn't be happier. Thank you so much Rachel. You guys should go check her blog out. It's awesome and cozy and she is extremely talented at not only web design but crafty things too! Her Food Fridays are pretty much my favorite ever.
On another note, I have a huge praise. I got a second job! Thank the LORD. Literally. Thank you Jesus. It's at Anthropologie, quite possibly one of my favorite stores ever. It seriously is the coziest, prettiest, best-smelling clothing store ever. I am excited to start working there. It will be nice to have a little less financial stress on my plate. God is so good. I'm excited to have a second job while still applying for jobs within the industry, applying to graduate schools and keeping busy. I also have two auditions coming up and I start improv classes at Upright Citizens Brigrade next week. Lots of exciting, new things and I am feeling pretty good about it all.
It makes me think of how I need to continually praise God in all seasons and areas of my life. I have no clue why I doubt Him so much. God will ALWAYS provide and ALWAYS be with me. So it doesn't matter if I'm struggling or homesick or lonely or stressed--the constant in my life is Jesus Christ. Jesus, who saved me. Who came to save every single soul on this earth. The message of the gospel never ceases to amaze me and I can't let it. I refuse to grow stagnant in my faith. Everyday, I want to grow closer to the Lord and to learn and grow. Something that has been on my heart is learning to love better. I want to be a better friend, a better daughter, a better sister--I want to love the way Jesus loves. This is hard, since I'm human and sinful and constantly screw up. But this daily prayer in my heart is helping. God has been opening my eyes to everyone I come in contact with and it's been really cool to see subtle little changes. Like when I'm at the coffee shop or walking around the mall before work--I start to have conversations with people around me. It's seriously amazing what a warm smile can do between two strangers. I can't tell you the number of times I've even had brief conversations with my cashier or someone simply by smiling at them. It makes me think of this bizarre community that is humanity. I love it. God, I ask you to continually give me a heart to love people and to use me wherever I am.
Guys, I hope you all had great Halloweens! A lot of times since I've been here Chanelle and I have asked ourselves the question, "How does this stuff happen to us?" This is a question we recently asked ourselves whilst doubled up with laughter. So as all of you know, Chanelle and I are on a tight budget. So the other night, I think it was Saturday, Chanelle had found this flier online for a free haunted house. Of course we were stoked! IT WAS FREE!!!! So she picked me up from work and we drove to this alleged free "haunted house". Much to our amusement, it was literally at a house. Someone's home with a hand-written sign that said in scribbly scroll "Haunted House." Chanelle and I looked at each other, cracking up. Of course a free haunted house would be a bunch of little kids. We felt simultaneously amused and silly. As we were pulling away, one of the kids (they were all about 15-16 year old boys) started to chase us down. I screamed and tried to roll up my window but he looked friendly enough so we stopped.
"Hey!! Are you guys here to see the haunted house!?" He asked excitedly. Granted, at first he thought we were some of his friends, but then he realized we were potential haunted house walker-through-ers.
"Errr," I said.
"Come on," he persuaded from outside the car, beckoning us to park. "You guys will be the last ones to go through! Come on!"
"Errr," I said.
"Let's go through," Chanelle decided, parking the car. "We drove all the way out here anyway."
I scrunched my nose but agreed. The kid was obviously really excited, taking us across his dark lawn and yelling for everyone to take their places.
"This is really more of a practice," he explained, running ahead of us. "On Halloween it's going to be legit. Go ahead, I'll see you guys at the end." And then he ran through, disappeared and left us alone.
HOLY CRAP FIFTEEN YEAR OLD BOYS ARE SCARY AS HELL.
Guys, I spent the entire haunted house clutching the back of Chanelle's shirt, screaming and closing my eyes. I did not think I was that much of a scaredy cat, but I was terrified! Even though I knew they were just high schoolers, even though I knew they couldn't touch me, I was freaking out! I hate things jumping out at me! Chanelle laughed the whole time, I nearly passed out in a cold sweat. At the end they even chased us into the street. But then they took off their masks and a chorus of sweaty-faced, acne clad fifteen year olds were grinning ear to ear, obviously pleased with their performance and I couldn't help but be glad that we went through. They had worked SO hard and were legitimately scary! And it was free!
So that's my Halloween tale. Hope everyone had a safe and fun night. I watched Psycho last night for the first time. What a freaking awesome movie. Ugh. Love old movies. So good.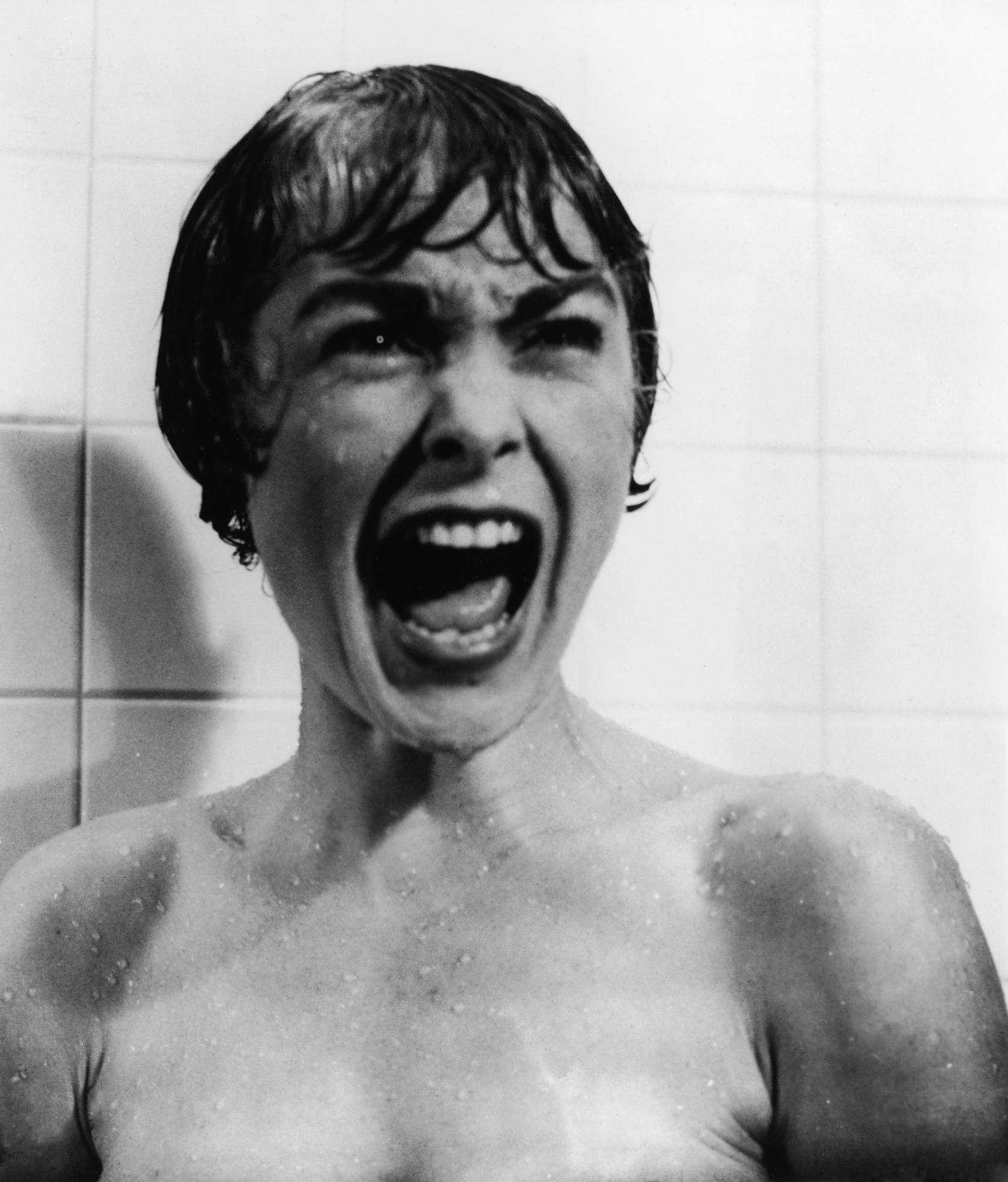 Marion, girl, whacu doin?! Get outta therrr!!!!