Wrote this earlier today en route to Los Angeles:
It's crazy to think four years ago I had only just turned eighteen and was moving into a tiny dorm overlooking Washington Square Park in Greenwich Village. Starting New York University was one of the most terrifying experiences of my life. The few days leading up to the big move I was a mess of emotion. I spent a lot of time with friends and family and boyfriend at the time, but nothing really prepared me for when my mom, dad, Rebecca and Christina would pull away in my Grandmom's minivan after helping me move in. Nothing prepared me for the tears that inevitably welled up and the sense of "I am really on my own."
I was excited for college, but I am also a walking mess of nerves and anxiety and it is my nature to freak out a little. I like comfort, as I have explained in other blog posts. I like familiarity and warmth—family and friends and finding a niche and community. I didn't know if I was ready for the chaos of Manhattan, of going to a school that didn't have a campus but was smack-dab in the middle of downtown NYC. But I also knew without a doubt that God wanted me to go to NYU—really, there's no other explanation. Sure, I took AP and honors courses in high school, was well-rounded, and had a good audition. But that's not enough when you're auditioning with thousands of other 18 year olds, all passionate and on fire for performance and New York City and who have a lot more experience than you. There's millions of talented people in the world. And smart people too. A lot more talented and smarter than me, not to mention those who could actually afford
NYU. (I got a pretty big scholarship—another work of the Lord…but yeah, still swimming up to my neck in debt!)
So how did I get picked for Tisch School of the Arts? It all comes down to God. To believing in His plan and will for my life. I 100% believe He moved the heart of the woman who auditioned me, of the person who put my application in the "accepted" pile. There were so many moments of struggle at NYU. Of moments where I thought of seriously transferring—was I really cut out for this intense training and the loneliness only a crowded, rough and amazing city could provide? I can't even tell you how many times I broke down crying or hopped on a Bolt bus to come home. Sometimes I wonder—would I still be here if I hadn't gone to NYU? If I hadn't gone to that Cru meeting and met so many amazing people and Chanelle and started Girl Conception and realized both our dreams aligned? I don't know. All I know is my time at NYU was the most breath-taking, spectacular and hardest three and a half years of my life.
But now, looking back, here I am four years later. On a plane, on my way to Los Angeles. I'm about to embark on another crazy, wild, hard, terrifying, and incredible adventure. And yes, there are many feelings of panic—will I find a job? Will Chanelle and I find an apartment in a good neighborhood? How about a car? Groceries? Networking? How can I be in the right place at the right time!? Am I pretty enough to get an acting job? Skinny enough? Talented enough? Will I ever be able to publish a novel or finish that screenplay?? Will we find a strong community and a good church? SO MANY QUESTIONS!!!!!
All of these things can get so overwhelming, but all of that fades away when the cry of my soul is to grow closer to Jesus Christ. I have so much faith in God's plan for Chanelle and myself. And I fully realize it might look nothing like what we have imagined, but all I know it feels so good
taking this leap of faith. Well, it feels more like a blind-plunge of faith, but there's something so exhilarating about it. To know God is with me right now. He's going to be with me when I call my mom crying because I didn't get cast in a in that production...He's going to be with me when Chanelle and I are living on air mattresses and out of our suitcases for what will probably be a long time and a diet of peanut-butter and Ramen. He's going to be with me in my moments of loneliness. He's going to be with me when I laugh with new friends, when I experience the beauty of being out of my comfort zone, of being displaced. I am speechless and my heart is so full right now, even as the guy sitting across from me keeps shooting me weird looks because my cracked-out Macbook keeps making weird gurgling noises…I'm sorry man in the adjacent aisle!
All I can say is to everyone reading this….truly trust that God loves you so much and will be with you every step of the journey of your life. We all have different stories, different dreams and passions and fears—I am overwhelmed by humanity. And I'm not trying to get all deep with this post, but my heart is a bundle of emotions. I refuse to listen to dream-killers. My mom always tells me when I get insecure about the talents God has given me and my future—she always says, "Nina—why not
you? Why not anyone?" And it's true. I refuse to let fear cripple me. I refuse to let the scoffers, the ones who roll their eyes when I tell them I have a degree in drama, the ones who continue to tell me how hard it's going to be when I already know it—I refuse to let them cripple me. Refuse to believe lies and every negative thought that comes into my head. Those aren't from the Lord. I choose
to believe in the grace of God, in my salvation and God's plan for my life, whatever
it holds. Because the only life I want to live is the one God has for me. Because God has the best one.
Last night was an amazing time before setting off on what is sure to be whirlwind of whatever is waiting for me in Los Angeles. I spent time with my family and friends and laughed so hard I'm pretty sure I peed a little. Laura, who's been my best friend and more like a sister since I was fifteen, came over with my other good friend Adam from high school. Christina was there too, and I wish so badly Rebecca could have been. I just think it's amazing how life goes full-circle. It was fitting I should spend my last night at home (at least for a little while—who knows where the Lord will take me!) with two friends who I've known for a long time and my sister. People who I don't have to pretend to be cheerful around, people who have seen me at my best and more often than not my worst. And we laughed so much and it was the perfect cure to my bundle of nerves. So thank you Laura and Adam and Christina for so much laughter last night. I am so grateful and blessed for every person in my life that has brought me happiness, deep joy and a sense of peace amidst the craziness of life. I can only try everyday to be a better friend, daughter, granddaughter and sister to all of you. Gosh, I can't get all weepy with this post because then I'll start thinking about my mom and grandmom and family and sisters and friends and how it's going to be so hard being away from them but knowing they'll always be in my heart (definitely just had a flash to the scene in Deathly Hallows where Neville is all like "HARRY'S HERE IN OUR HEART!" …. #nerd #notashamed #lovehashtags) I am so excited right now words just can't do it justice!! And I have to give all the glory to the Creator of the Universe. For this opportunity. And in the words of my dear friend Belle (cause let's be honest, she's the best Disney princess fo-sho)
"I want adventure in the great, wide somewhere.
I want it more than I can tell."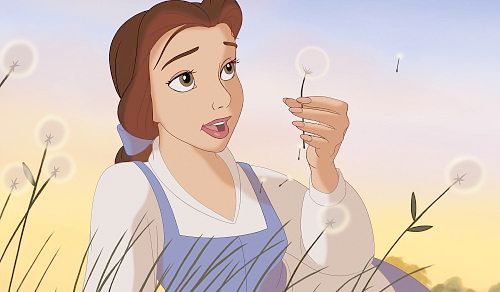 Oh girl PREAACCCHHH!!!!!!
Anyways, I'm sure I'll be updating everyone on my adventures in LaLa Land. Love you all!!!!
Psalm 91
has been on my heart lately:
He who dwells in the shelter of the
Will rest in the shadow of the Almighty.
I will say of the Lord, "He is my refuge and my fortress,
Surely he will save you from the fowler's snare
And from the deadly pestilence.
He will cover you with his feathers,
And under his wings you will find refuge;
His faithfulness will be your shield and rampart.
You will not fear the terror of the night,
Nor the arrow that flies by day,
Nor the pestilence that stalks in the darkness,
Nor the plague that destroys at midday.
A thousand may fall at your side,
Ten thousand at your right hand,
But it will not come near you.
You will only observe with your eyes and see the punishment of the wicked.
If you make the Most High your dwelling—
Even the Lord, who is my refuge—
Then no harm will befall you,
No disaster will come near your tent.
For he will command his angels concerning you
To guard you in all your ways;
They will lift you up in their hands,
So that you will not strike your foot against a stone.
You will tread upon the lion and the cobra;
You will trample the great lion and the serpent.
"Because he loves me," says the Lord,
"I will rescue him; I will protect him, for he acknowledges my name.
He will call upon me, and I will answer him;
I will be with him in trouble,
I will deliver him and honor him.
With long life will I satisfy him and show him my salvation."
-*-